Welcome Staff
Welcome to the staff portal.
On the right is a calendar to help you keep track of important events (deadlines, etc.). Underneath is a locker which will have documents you can download and print or view online.
On the left are links to other parts of the staff section. Directory for Staff Support contains portals for people you may go to for assistance (Behaviorist, Intervention Coach, etc.). School 2 Center for Professional Development is the one-stop-shop for all of your professional development hopes, dreams, and desires.
Beneath the links to other parts of the staff section are quick links to district resources.
Per the box on the top right - if you have any suggestions as to something you think should be included, but do not currently see - send an email to pps2webmaster@gmail.com.
Sign up to use the NB27 Lab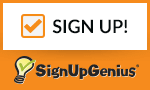 Need Assistance?
If you need a device repaired, more ink for your printer, you have questions about how to do something, want to request that your students know how to use a website, app, or program, or anything else Tech related, then just click the link below and help will be on the way! (hopefully soon? eventually? maybe...)